Musical Bits

- Creating Creativity

Musical Bits creates software that creates music. Our software uses AI technology to model all layers of creativity of a human composer. These layers are implemented as reusable and combinable software components.

Musical Bits software can create music from real time data, from various user interfaces or from our own emotion modelling engine EME. We even create full virtual bands, albums and songs. For example, check out the Frostbite Orckings.

The composers we virtualize have participated in chart breaking productions worldwide and worked for and with the biggest record companies, cinema production studios and game development creators.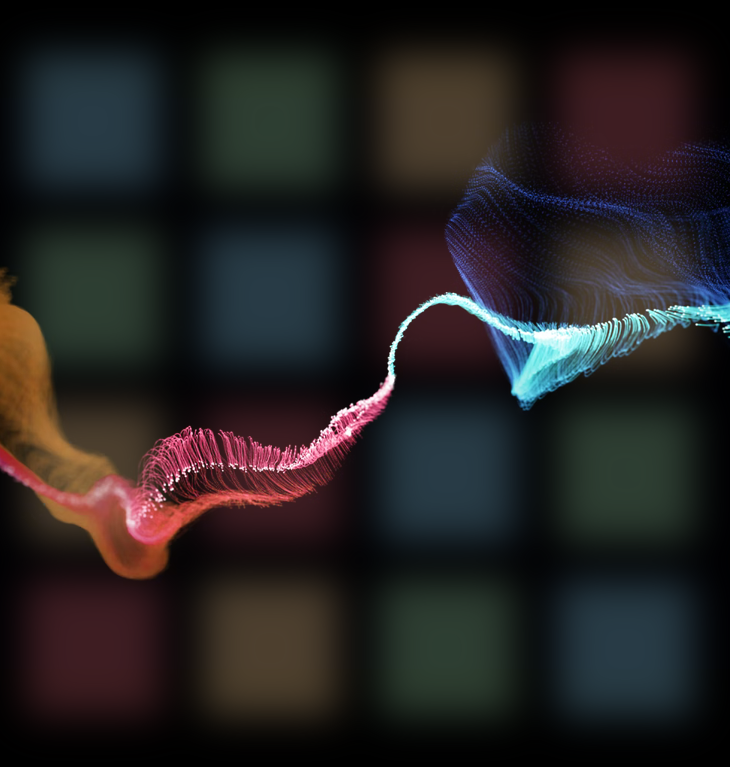 Music transports emotions, supports messages and creates connections. This makes it an essential component of many products and an interesting product in its own right. Composing, producing and legally licensing high-quality music that fits its context and purpose is time-consuming and can be expensive. The automation of music composition and production therefore has great creative, innovative, and business potential.
Layered Creativity
We use machine learning to digitally model and automate the creative process of composing, arranging and playing music. Our architecture is made up of different creativity layers which can be controlled and configured independently and which will interact to produce a natural high-quality musical experience.
Artificially Enhanced Creativity
We see AI as a tool to support human musicians and composers and makes content creators independent of expensive licensing procedures, commissioned compositions or low-quality royalty-free music. Musical Bits makes music production easier, more individual, and faster.
Rich Data
Combining our expert knowledge in music and linguistics with state-of-the-art data engineering, we produce fine-grained, richly annotated, high quality data which feeds into the machine learning algorithms and represents an asset in its own right.
Our Data
Musical Bits, in collaboration with professional musicians and producers, produces their own data to train the AI processes. This allows us to create high-quality and stylistically accurate music and to offer flexible and legally secure licensing procedures for our products.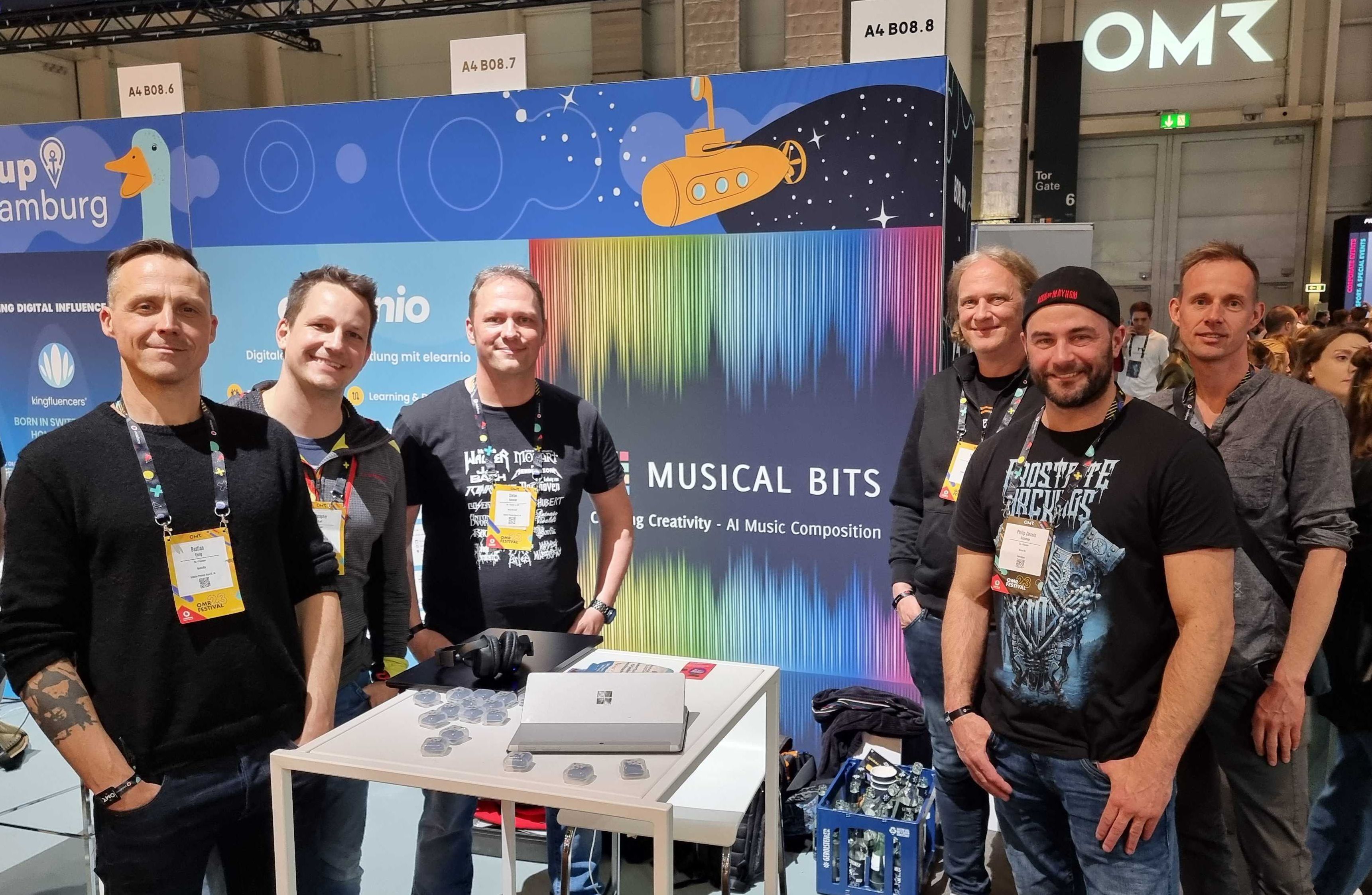 Musical Bits works in an team of software developers, musicians, marketing professionals and AI specialists. We have known each other for many years and have already worked together successfully in bands and software companies before Musical Bits was founded. Each of our team members combines many years of international experience and professional know-how in at least two fields of computer science, artificial intelligence, business development and music in one person. This interface expertise makes us a very agile and innovative company.
Open position
Software Developer
Platform Backend
C#, DryWetMidi, VST3, professional experience from music production
Open position
Software Developer
EME emotion modelling engine
C#, .NET core, expert level in designing microservice architectures and experience with interpolation algorithms like Akima splines.
Open position
Unreal 5 developer
Music Video Production
UE5 modelling, animation and scripting
Open position
Music Modeler
Producing Composers
Our composers participated in chart breaking productions worldwide, and worked for and with the biggest record companies, cinema production studios and game development creators. If you think you match this level and can deliever FULL productions on high-end level, please get in touch!
Masterclass at OMR 2023
We were proud to be part of the OMR Festival 2023 in Hamburg.
Did you miss our Masterclass "Ai Music - Wie KI-generierte Musik Eure Kreativität beflügelt." ?
Watch it here or on YouTube!